Background
Reid creates emotionally charged works that confront the viewer with their primal, abstract imagery and sumptuous colour.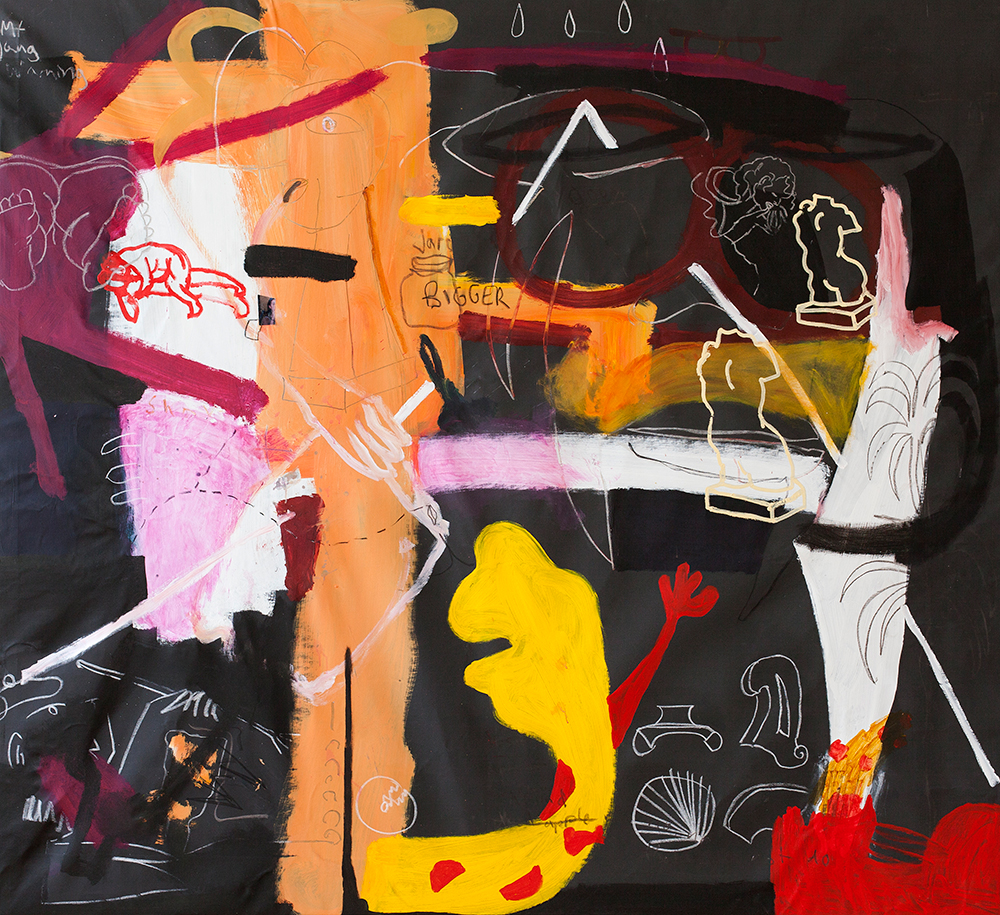 Caleb Reids's works consist of three different organs, united by a process of play, chance and intuition. His visceral works are a sensual answer to form and color, exploring different themes, from the act to the artist's own emotional state.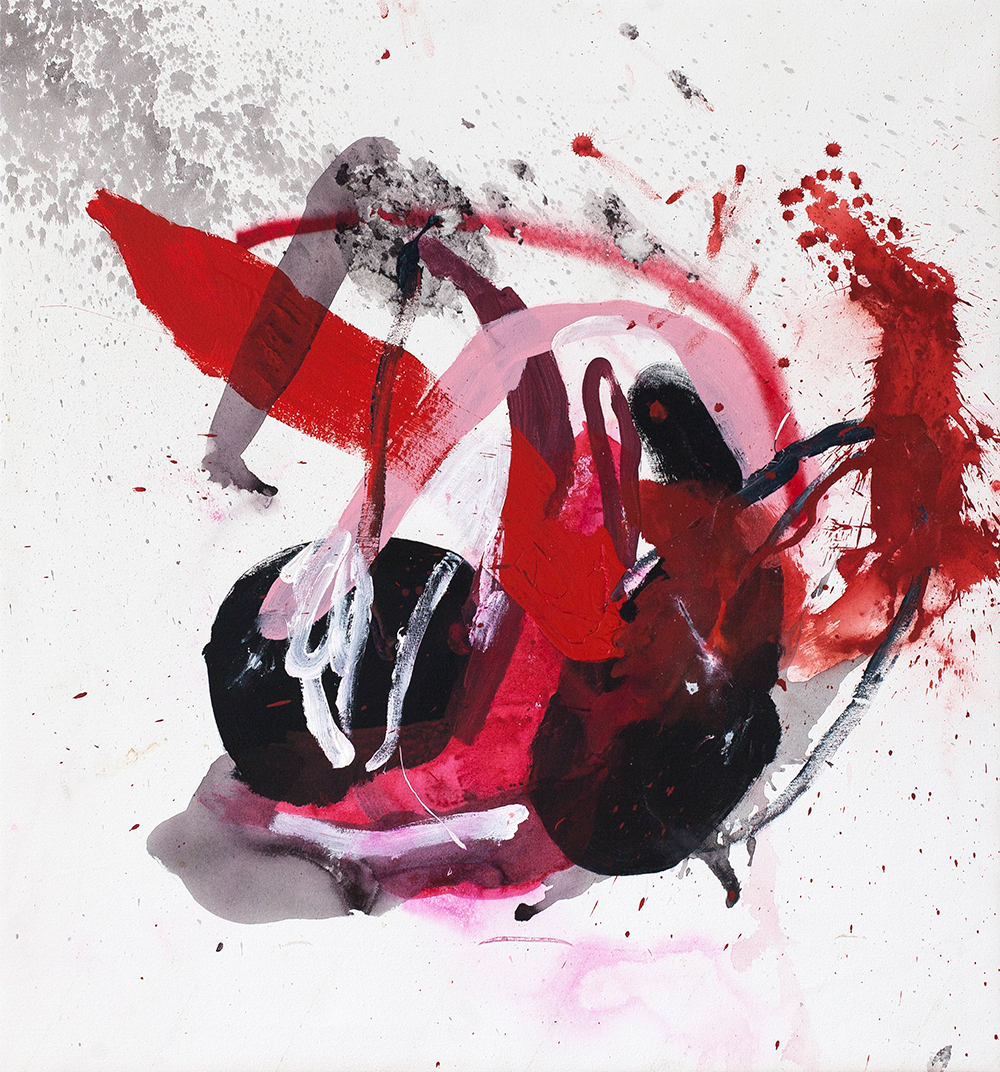 This body of work is a product of Caleb Reid's experimentation with process. For Violent colour study I – VIII (2016), Reid rolled out a long stretch of canvas in a field producing a series of violent, turbulent works in quick succession. Whereas Minotaur's odyssey (2016) is more compositionally considered, using visual references from Greek mythology.
Asked about this exhibition Caleb Reid expressed: "These works were created in dialogue with the medium, rather than with a preconceived idea in mind… They come from me at a stage in my life where I am settled, and I just feel comfortable being playful with my art." But within that satisfaction, Reid is still able to create emotionally charged works that meet the viewer with their original, abstract visual language and gorgeous color. Caleb Reid's new works are provocative and ambitious at the same time – they show a young artist who has found his own meaning through the process of painting.