Background
The works of both artists seem to merge into one Werk.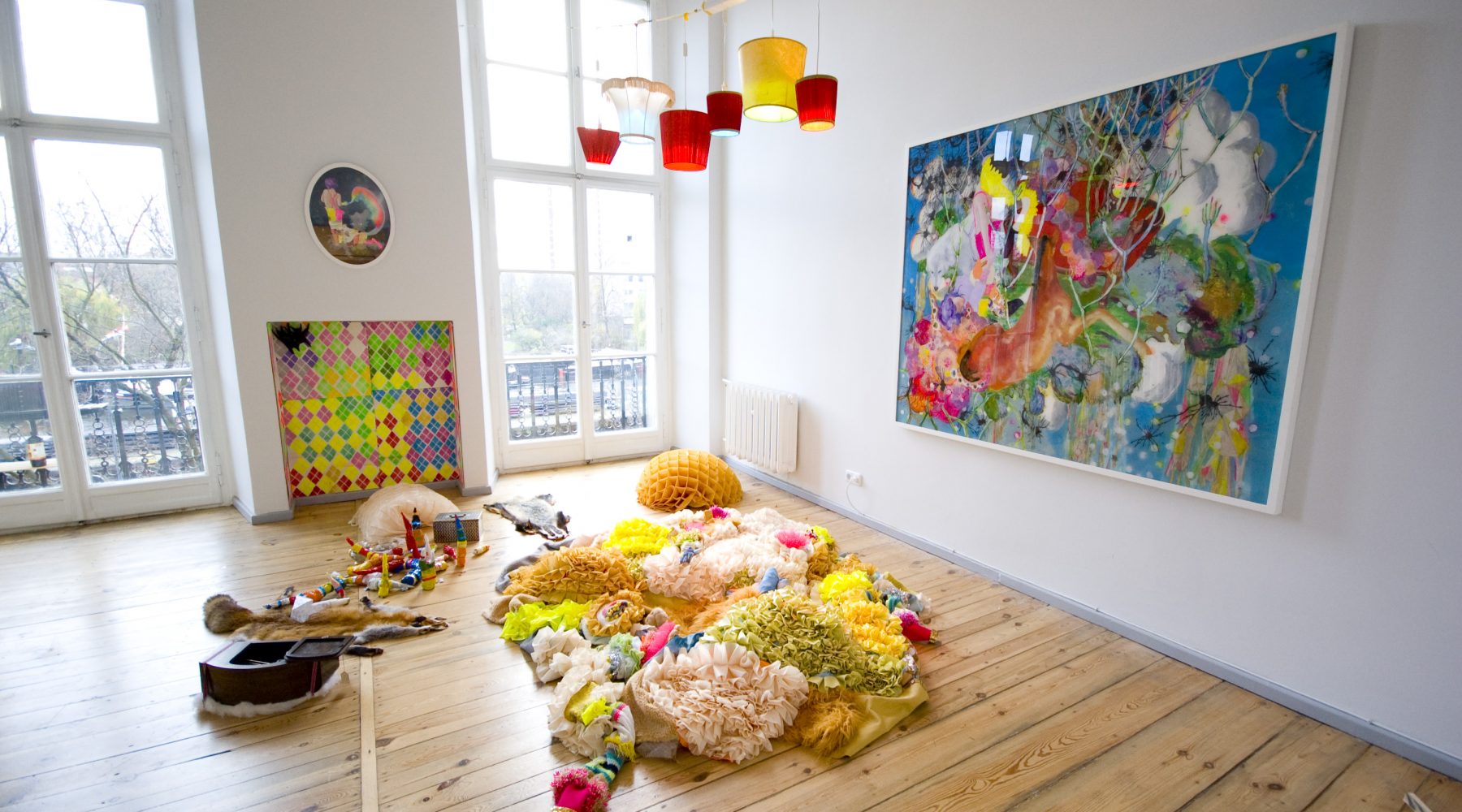 They received further education at the National Institute of Design in India and a residency in Berlin. Since 2003 they developed a unique collaborative style encompassing the worlds of painting, comics, illustration, installation performance. They also exhibited between Mumbai and Melbourne. They work backwards, painting in layers on the reverse of acrylic glass, using different materials, such as enamel, oil colour, watercolour, crayon, glitter and spray. It is like if two completely different, somewhat incompatible picture languages collided when they started working together.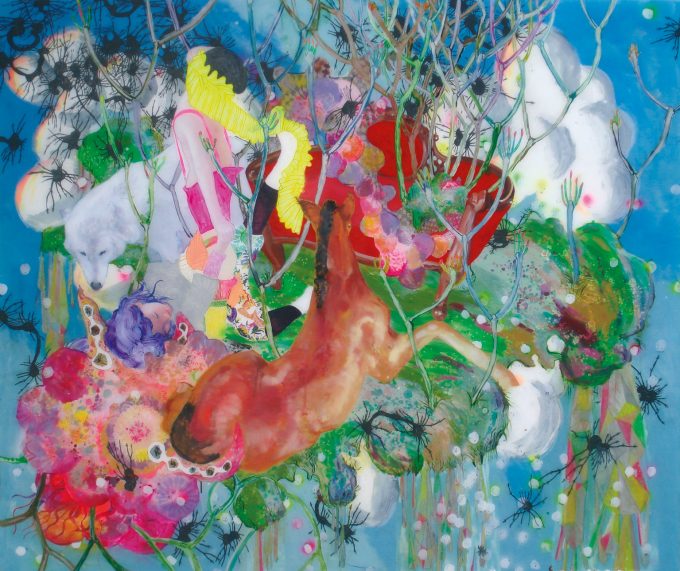 But somehow they manage to create pictures, stories and installations together, without having to change their own individual styles. Their current collaborations consist of both exquisite illustration works  in which they make use of their paintings and "left overs" of performances, like costumes and fabric sculptures. Both are displayed together to create an environment which is at the same time powerfully dominated by illustration and theatrical presence.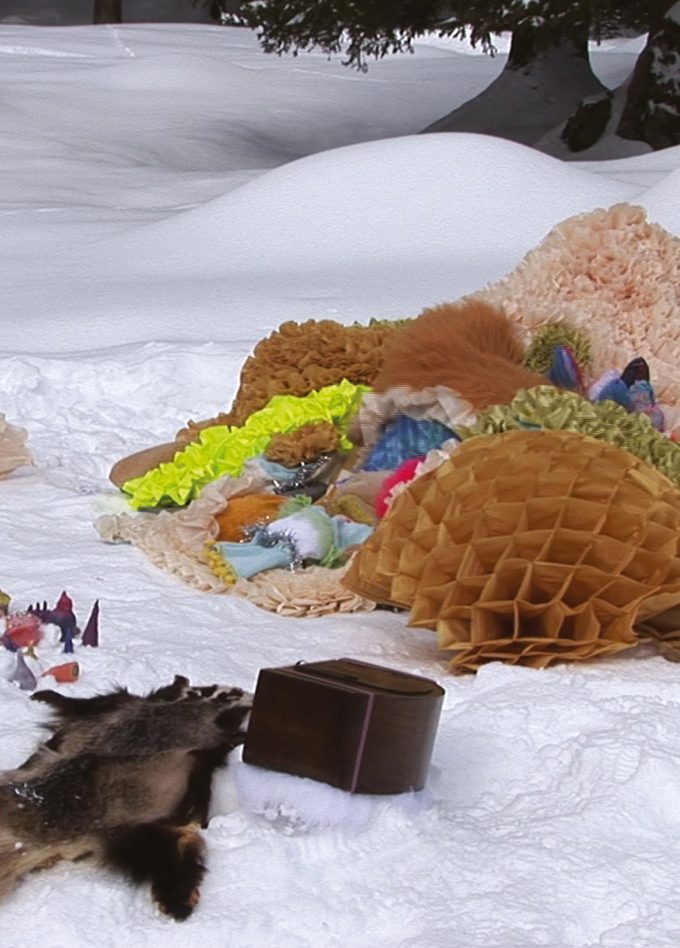 (Picture above: Poultry Poetry, 2011 | 152 x 152 cm | mixed media behind acrylic glass | 5700€)